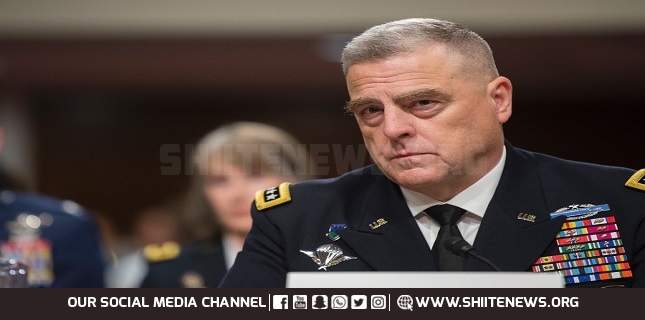 Top American general says US troop levels in Syria are expected to stabilize at around 600 and that the presence of the military forces in the Arab country is for US national interests.
"There will be less than 1,000 [US troops], for sure," General Mark Milley, the US army chief of staff, said in an interview with the ABC News on Sunday. "Probably in the 500ish frame, maybe six."
Milley added that American troops would remain in Syria "for a significant amount of time because it's in our national interest to be there to help out."
The army general also claimed that it was important for US troops to remain in Syria so long as the Daesh (ISIS) terrorist group has a presence there.
"There are still ISIS fighters in the region," he told ABC. "Unless pressure is maintained, unless attention is maintained on that group, there's a very real possibility there could be a re-emergence of ISIS."
The statement comes as US President Donald Trump has recently approved an expanded military mission to secure oil fields in Syria's east, after announcing a complete withdrawal from the country.
In a major U-turn in US military policy, Trump announced on October 6 that Washington would be withdrawing its forces from northeastern Syria, clearing the path for an expected Turkish incursion into the region.
Three days later, Turkey launched the offensive with the aim of purging the northern Syrian regions near its border of US-backed Kurdish militants, whom it views as terrorists linked to local autonomy-seeking militants of the Kurdistan Workers' Party (PKK).
Damascus and the regional movers and shakers have voiced their strong opposition to Trump's decision to seize Syrian oilfields.