Middle East
Syrians from Ras al-Ayn stage protest against Turkish operation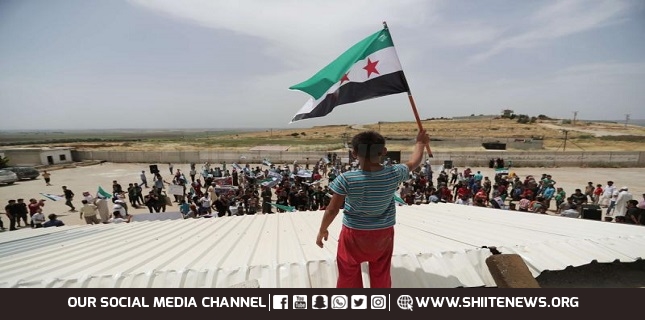 Demonstrators picketed the US International Coalition Base near the village of Tel Arqam in northern Syria on Sunday over fears of a Turkish offensive on Kurdish-controlled territory.
Syrians Protesters, predominantly from the Kurdish town of Ras al-Ayn, marched several miles to reach a base placed on the border with Turkey. Protesters presented a petition calling on coalition forces to halt the rumored Turkish operation.
Erdogan said that his patience was running out over delays to proposed buffer zone between US and Turkish forces in Syria.
On the march, protesters could be heard chanting: "Down with occupation" and "Say 'no' to Turkish occupation of Syrian lands."
In a brief interview, a demonstrator holding a flag with symbols of the PYD, stated: "Turkish don't like us. They say that they are going to attack Rojava."
The planned operation aims to clear US-backed Kurdish forces from the region, groups which Turkey considers terrorists.
-Syrians