Lebonan
Vote Results Will Protect Lebanon, Speaker Tells AFP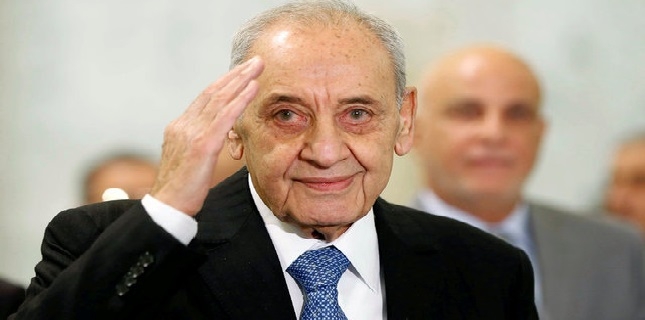 Lebanon's powerful parliament speaker Nabih Berri said Tuesday that the general election's results vindicated a formula in which both the army and the resistance guarantee the country's protection.
"The truth is that the results support the equation in Lebanon, we call it the golden equation: the army, the people, the resistance," Berri told AFP in an interview at his residence in south Lebanon.
"We're a country that Israel has occupied, and it remains on our land… It still has ambitions for our water, oil, gas, land," he said.
– Voting system reform again –
One of the election's striking features was a disappointing turnout of 49.2 percent, which Berri blamed on the electoral law passed last year and used for the first time on Sunday.
"We know it from France and other countries — that proportionality is the best electoral system but it isn't implemented in small electoral districts," he said.
"Lebanon as a whole could be a district in Europe," Berri said of his country, which has an electorate of around 3.7 million.
He said he had initially supported the idea of a single nationwide district but that ensuing consultations yielded a complex map of 15 districts, all different in size and sectarian distribution.
"This took us away from the spirit of proportionality and made it so that the sectarian element has a bigger impact than the proportionality element," Berri said.
The reformed electoral law introduced an element of proportionality to replace the previous, majoritarian system but its complexity and the opportunist alliances it generated appeared to put voters off.
Berri said reforming the electoral law again should be one of the priorities of the new chamber.
"As soon as we have a legislative session, one of the first tasks we should