Lebonan
Raad Visits Berri to Discuss Elections: Strategic Understanding Links Amal and Hezbollah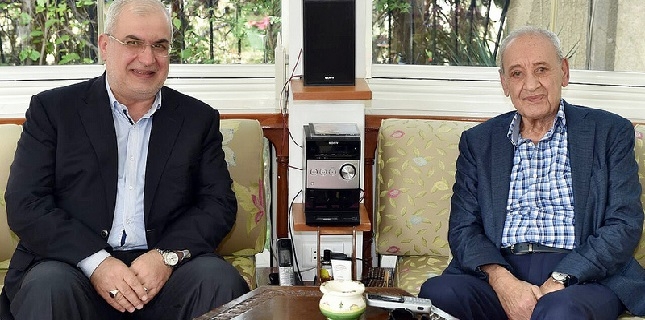 Speaker of the House, Nabih Berri, received this Thursday at his residence in Msaileh "Loyalty to Resistance" bloc president, MP Mohammad Raad, with talks touching on the general situation and dwelling on the upcoming electoral entitlement.
"Between the Amal movement and Hezbollah are linked by a strategic understanding," said Raad in the wake of the meeting.
"We informed the Speaker that the preparations to announce the 'Hope and Loyalty' list in the third circumscription in South Lebanon have been completed. The list is scheduled to be announced on Sunday in Nabatiyeh."
"We are always here to listen to [Speaker Berri's] directives, as he remains the big brother who sponsors the march of resistance and the march of those keen on building and developing this country," Raad said.
As for the fear that elections may not take place because of the ongoing escalation in the region, Raad said: "The elections have become a reality and no one can disrupt or annul them."
Asked about the defense strategy, he said "We have no sensitivity over such an issue, and we are confident that the proposal we made in this context is the best to protect Lebanon."