Lebonan
Lebanon to deploy more army troops near Israel: PM Hariri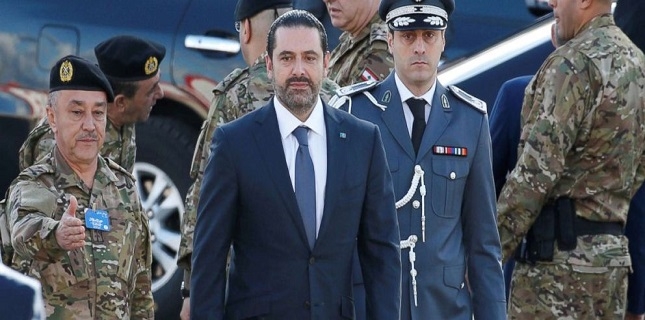 Amid a rise in Tel Aviv's threats of a new war on Lebanon, Prime Minister Sa'ad Hariri says Beirut is set to reinforce its military presence on its southern border near Israel, calling on the international community to support the Lebanese armed forces
Sa'ad Hariri was addressing representatives of around 40 countries and the United Nations Secretary-General Antonio Guterres at a Thursday conference in Rome, Italy, aimed at rallying financial support for Lebanon's Armed Forces (LAF).
Israel "remains the primary threat to Lebanon," Hariri said, noting, "We will be sending more LAF troops to the south, and we stress our intention to deploy another regiment."
The regime staged two wholesale wars against Lebanon in 2000 and 2006 to defeat the country's resistance movement of Hezbollah, which is Lebanon's de facto military power.
The regime fell short of the ambition in both cases in the face of strong resistance by Hezbollah, backed by the National Army, and instead saw its myth of invincibility being dealt a serious blow.
Hariri's comments come amid mounting speculation that Israel is preparing for another act of aggression against Lebanon, which would be focused on weakening its resistance movement.
The regime violates Lebanon's airspace on an almost daily basis by sending in drones on spy missions. The Israeli military has also been recurrently targeting Hezbollah targets in Syria, where the movement has been successfully helping the Syrian government fight off Takfiri terrorism.