Lebonan
Israeli Regime's Fears of Hezbollah Narrated by Haaretz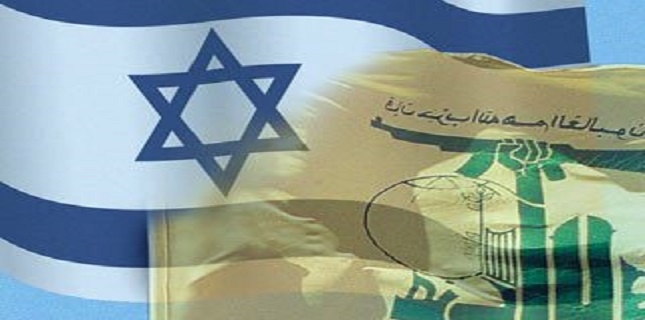 The face of Hezbollah Secretary General Sayyid Hassan Nasrallah in black and white and surrounded by minimal drawings of weaponry is the first feature that makes a rapid impression on the web visitor of the page Israeli newspaper Haaretz published to mark the 10th anniversary of the Second Lebanon War. An aura of power and decisiveness is communicated, although that may not have been intended.
The rest of the infographics are dynamically designed in bright orange, dark grey, and white. "Hezbollah, from Terror Group to Army" is the title of the page that illustrates the resistance's military capacities. Under each element that comprises these capabilities, a visual comparison accompanies the fact to give a sense of how much the group has evolved since 2006.
The analysis of Hezbollah's potential concludes that the group has come a long way since its establishment and even possesses the qualities of an army.
"While the terror organization doesn't own planes and tanks, in every other way its improved capabilities match those of a medium-level army. If war breaks out on Israel's northern front, air force airstrikes won't be enough," Haaretz wrote.
In other words, Hezbollah is stronger and more capable than ever.
The group has upgraded its guerrilla warfare with the experience it gained fighting in Syria and close work with Russian and Iranian commanders. The number of Hezbollah's reserve fighters has increased exponentially since 2006. According to the figures provided by the infographics, Hezbollah now has 45,000 fighters, 21,000 of them are in regular service.
10 years ago, Hezbollah had around 12,000 short-range missiles and dozens of medium-range and long-range missiles. Today, the group has tens of thousands short-range missiles, thousands of medium-range missiles, and hundreds of long-range missiles.
The report estimates that Hezbollah has 10 times more rockets than it did on July 12, 2006. They are also more diverse.
Israeli occupation forces predict that Hezbollah fighters will be able to launch up to 1,500 rockets a day, 1,300 more than they did in the July war—with around 130,000 of different kinds and ranges within their reach. This means that it can hit Eilat, an approximate of a 400-kilometre range.
In addition, the group has developed a variety of unmanned aerial vehicles including drones and its antitank-missile stock has been amplified.
"During the Second Lebanon War, the Israeli navy was surprised when the INS Hanit was hit by a surface-to-sea missile fired by Hezbollah, killing four sailors. Hezbollah now has Yahhont missiles with a longer range, better precision and diverse launching options," it added.
Hezbollah has further gained advanced antiship and antiaircraft missile and radar systems as opposed to the old-fashioned ones it used back then.
Presenting these known facts on their part, the Israelis have acknowledged the significant improvement that Hezbollah has made on the military and logistical levels. This, however does not expunge the datum that Hezbollah— with the limited capabilities it had in 2006—was able to hold up in the face of one of the world's most developed armies and even defeat it. Having clarified this, if Hezbollah was able to emerge victorious from that war at that time, then any future confrontation against the Israeli regime will prove to be even more humiliating for Tel Aviv.