Lebonan
USA to Spread Chaos in Lebanon as Siege Failed to Undermine Hezbollah: Sheikh Daamoush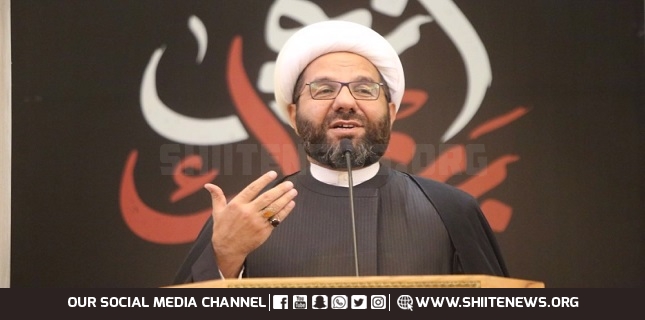 Deputy Head of Hezbollah Executive Council Sheikh Ali Daamoush indicated that all the US attempts to eradicate the Resistance and distract the young generation away from its path were doomed to failure.
During His Friday Sermon, Sheikh Daamoush added that the US policy of imposing sanctions and starving the Lebanese people in order undermined Hezbollah has also failed.
Sheikh Daamoush indicated that, after the failure of the economic siege plot, the US administration is planning to spread chaos in Lebanon, adding that Washington expects that instability and collapse will debilitate the Resistance.
Hezbollah official stressed all the US schemes will be doomed to failure, adding that the Resistance will frustrate all their new plots, just as it did in the cases of the old conspiracies.
We will not let them destroy our country, undermine its strengths, and strike its unity and stability, his eminence said.
Sheikh Daamoush pointed out that, as long as the young generations are committed to the path of Resistance and martyrdom, the enemies will not be able to reach their wicked goals.
Sheikh Daamoush reiterated that consensus is the compulsory route into electing a new president, affirming that the new president can never have a confrontational character.