Lebonan
Lebanese Drone Enters Israeli Airspace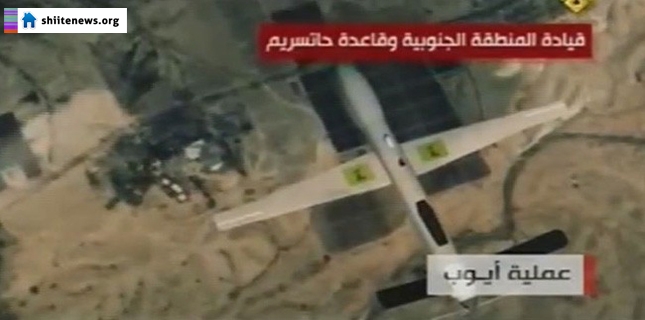 An unmanned aircraft crossed from Lebanon into the Israeli airspace slightly after midnight, Israeli media reported Sunday.
According to Al-Akhbar, Israeli website rotter.net said the aircraft entered the Israeli airspace from the Lebanese border village of Naqoura at 1 am Sunday, hovering over the Israeli-occupied territories for almost 20 minutes before safely flying back to Lebanon.
The report said the incident was the second of its kind in the past few weeks.
The Lebanese resistance movement Hezbollah had previously sent drones deep into Israeli airspace. In 2012, a Hezbollah drone successfully flew 55 kilometers into Israeli airspace before being shot down by the Israeli Occupation Forces (IOF).
Israeli warplanes routinely violate Lebanon's airspace and have launched several attacks against Syrian targets in recent months, some reportedly carried out from over Lebanon.