Pakistan
Shiitenews
Pakistan and Iran evince interest in revival of railway links under 1959 Agreement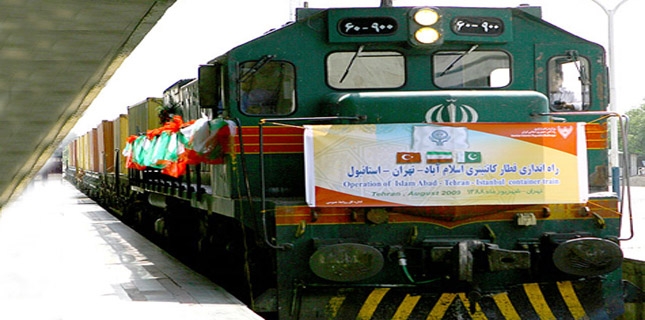 An Iranian delegation, headed by Dr Abbas Akhundi, Minister for Roads and Urban Development met Khawaja Saad Rafique, Federal Minister for Railways at the Ministry of Railways, Islamabad where both sides showed interest in strengthening the Pakistan and Iran rail link by upgrading 1959 Agreement between both countries. Iranian side showed interest in connecting Gwadar with Chabahar with rail link as well.
Pakistan –Iran passenger train, Tourist Train, Special Train during Muharram were also conferred. Kh Saad Rafique, Federal Minister for Railways also welcomed Iranian companies to improve Quetta –Taftan section on BOT basis, said a press release.
Due to development in this section the time of expedition will be shortened to 8 hours from 20 hours. He asked for makeup of Joint Group for Pakistan and Iran rail relation and .Zubair Shafi Ghauri, Secretary Railway Board, Ministry of Railways will be the focal person of the group. This group will study development in ML III and advantages of trade through rail network between two countries.
He asked for bilateral meetings between Pakistan and Iran for ECO Train and later multi-lateral meeting between Turkey and other two countries.