Iran
Turkey, Qatar, China, Iraq denounce US blacklisting of IRGC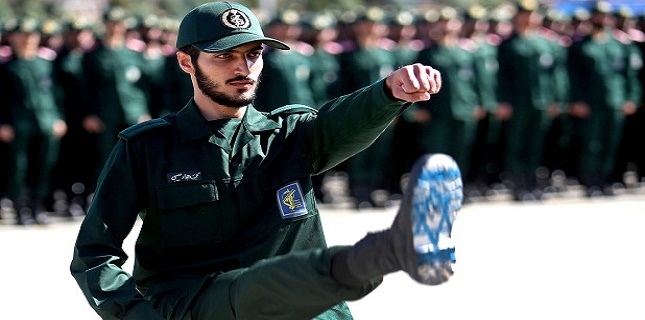 Turkey, Qatar, China, and Iraq have separately denounced US President Donald Trump's recent move to designate Iran's Islamic Revolution Guards Corps (IRGC) as a terrorist group.
Turkish Foreign Minister Mevlut Cavusoglu on Tuesday warned that the move was a step outside international law which will pave the way for further instability in the region.
"The United States issued this one-sided decision in the context of sanctions and pressure on Iran," he said in a joint press conference with his Qatari counterpart.
"We do not support Iran's Revolution Guards in Syria, but no country can declare another country's armed forces a terrorist organization. We also do not support unilateral decisions," he noted.
Qatari top diplomat Mohammed bin Abdulrahman Al Thani also denounced the US for blacklisting of the Iranian military force, saying disagreements over the "behavior" of another country's army should not be resolved by imposing sanctions.
Baghdad also warned the US and its ally Riyadh that its actions will have "negative repercussions in Iraq and in the region", and that the move could further destabilize the region.
According to reports, he also contacted King Abdullah II of Jordan and the Egyptian government about the issue.
"We tried to stop the American decision. We reached out to all sides, to the US and the Saudis," Iraqi Prime Minister Adel Abdel Mahdi said in a Tuesday press conference. Any escalation, he said, "would make us all losers."
Earlier in the day, Iraqi President Barham Salih met with Kenneth McKenzie, the commander of US CENTCOM, in the capital Baghdad, calling for reducing tension in the Middle East.
The move has also been condemned by Iraq's Popular Mobilization Forces and political factions.
Chinese Foreign Ministry spokesperson Lu Kang said on Tuesday China always upholds that all countries should observe the basic guidelines of international relations on the basis of the purposes and principles of the UN Charter, rather than pursuing power politics and bullying.
"We hope that relevant countries, especially major powers outside the region, will do more things that are conducive to the peace and stability of the Middle East, instead of taking measures that will lead to further tension in the region," Lu said in a regular press briefing, according to Xinhuanet.
The comments came after Donald Trump released a statement on Monday designating the IRGC "a Foreign Terrorist Organization (FTO) under Section 219 of the Immigration and Nationality Act."
In reaction to the designation, Iran labeled the US CENTCOM as a terrorist organization, and threatened that US forces in the region would not have calm anymore.