Iran
Trump Needs to Learn from US' Previous Mistakes: Senior Irani Cleric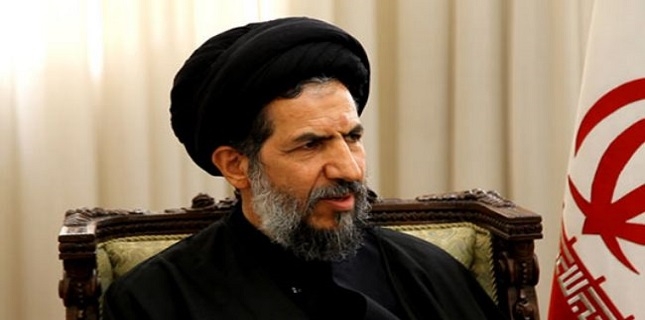 Tehran's provincial Friday Prayers Leader Hojjatoleslam Seyed Mohammad Hassan Aboutorabifard blasted the US president's anti-Iran rhetoric, and said that Donald Trump should take lesson from his predecessors' mistakes over the past 40 years.
Addressing a large and fervent congregation of the people in Tehran on Friday, Hojjatoleslam Aboutorabifard said, "The US president should choose advisors who can brief him on the Iranian nation's resistance over the past four decades."
He underlined that French President Emmanuel Macron called on his US counterpart to avoid making a mistake like his predecessors in the past 40 years, and said, "The reason that the French president changes his stance vis-à-vis Iran was because of his understanding of the Iranian nation."
On Sunday, it was reported that President Macron was urging President Trump to stick with the Iranian nuclear accord, arguing there's no "Plan B."
Macron told the broadcast "Fox News Sunday" that he thinks that "the 2015 deal curbing Iran's nuclear ambitions is imperfect. But the French leader, who begins a state visit to Washington on Monday, asked, "What do you have as a better option?"
Trump has vowed to withdraw from the Iran deal by May 12 unless the US and European negotiators agree to fix what he calls its serious flaws.
In relevant remarks on Monday, Iranian Foreign Minister Mohammad Javad Zarif welcomed President Macron's statement that the Joint Comprehensive Plan of Action has no alternative to replace, reiterating that the nuclear deal is not liable to change.
"President Macron is correct in saying there's no Plan B on JCPOA. It's either all or nothing," Zarif wrote on his Twitter account.
The Iranian foreign minister underlined that the European leaders should encourage US President Donald Trump not just to stay in the nuclear deal, but more importantly to begin implementing his part of the bargain in good faith.