Iran
Syria strikes prove direct US-terrorists ties: Iran president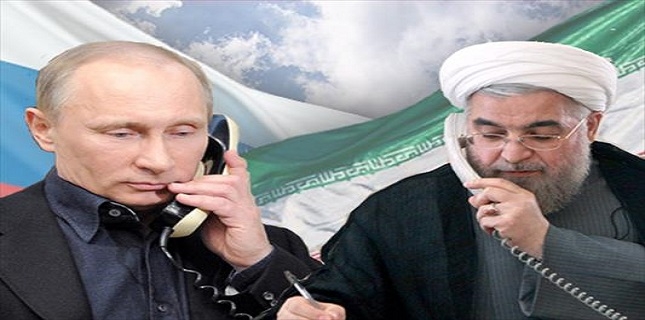 Iranian President Hassan Rouhani says the "aggressive" US move to carry out military strikes against Syria reveals that Washington has direct ties with terrorists.
"The Americans showed such a reaction when they felt that the terrorists were dislodged from an important region like Eastern Ghouta," Rouhani said in a phone call with Russian President Vladimir Putin on Sunday, a day after US-led strikes on Syria.
The strikes, conducted by the United States, France and Britain, hit three sites, one in Damascus, and two in the city of Homs, which US President Donald Trump claimed were "associated with the chemical weapon capabilities" of the Syrian government.
The tripartite Western countries announced that strikes were carried out as a punitive measure against Damascus for a suspected poison gas attack they claimed was purportedly conducted on April 7 by the Syrian government on Douma, the largest town in Eastern Ghouta near the Syrian capital, which reportedly killed 60 people and injured hundreds more.
Rouhani told Putin that the joint military strikes against Syria were an "aggressive measure" aimed at boosting the defeated terrorists' morale.
He warned that if aggression and blatant violation of international regulations were to become easy and cost-free, "we would witness new instability in the regional and international system."
"The attack by the US and its allies against Syria showed that we are facing new problems and issues in the way of a final fight against terrorism in Syria and that we must have more consultation and cooperation with each other," the Iranian president told his Russian counterpart.
In a telephone conversation with his Syrian counterpart, Bashar al-Assad, on Saturday, Rouhani denounced recent airstrikes against Syria, saying such attacks ran contrary to the principles of international law and were considered as a blatant sign of support for terrorism.
"At a time that terrorists are suffering a defeat in Syria on a daily basis, such aggressive act certainly means support for these defeated groups," the Iranian president said.