Iran
Iran ready to boost ties with post-Daesh Iraq: Iranian VP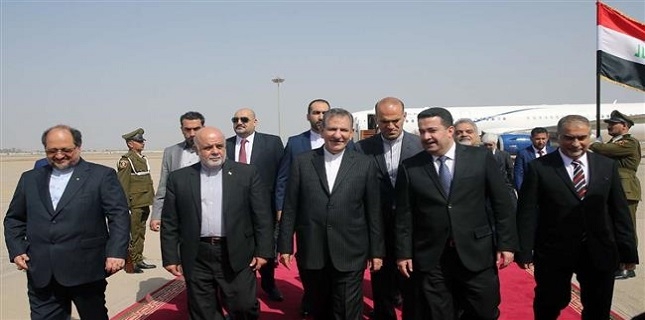 Iranian First Vice President Es'haq Jahangiri, who is on a trip to Iraq, has assured Iraqi President Fuad Masum that Iran will help reconstruct Iraq just as it helped it defeat the Daesh Takfiri group because of the deep bonds between the two neighboring countries.
"In the fight against Daesh, we showed that Iran was inseparable from Iraq and now that Iraq's reconstruction is on the agenda, we are ready to assist the Iraqi government and nation because we view Iraq's security and prosperity as Iran's own security and prosperity," Jahangiri said in a meeting with Masum on Thursday.
The Iranian official said ties between Iran and Iraq had reached the highest possible level and could serve as an example for the region.
Referring to Iraq's vital role in the Muslim world and the international community, Jahangiri said it was fine Islamic and political leadership as well as a progressive constitution that helped Iraq prevail.
He also called on all of Iraq's ethnic, religious and political factions to remain united through the constitution because unity was their only key to victory.
"This is the most important factor for Iraq's advancement and the eradication of terror," he added.
The Iranian VP said Tehran and Baghdad needed to further increase their economic ties as well and break the $7 billion dollar barrier in mutual trade.
'Iraq needs Iran'
Masum, for his part, said Iraq would always remember Iran's assistance in the fight against terror and expressed hope that the cooperation would continue to include reconstruction efforts.
Expressing Baghdad's desire to expand ties with allies and neighboring countries, Masum said he was looking forward to using Iran's experience in dealing with various issues, ranging from banking to environment.
"Baghdad welcomes Iranian investment in Iraq's economic projects and wants Iran's private sector to take on a more serious role in this regard," he noted.
Jahangiri also met with Iraqi Parliament Speaker Salim al-Jabouri and Iraqi Islamic Party Secretary General Ayad al-Samarrai.