Iran
Iran in Syria to Combat Terrorism at Request of Damascus: Diplomat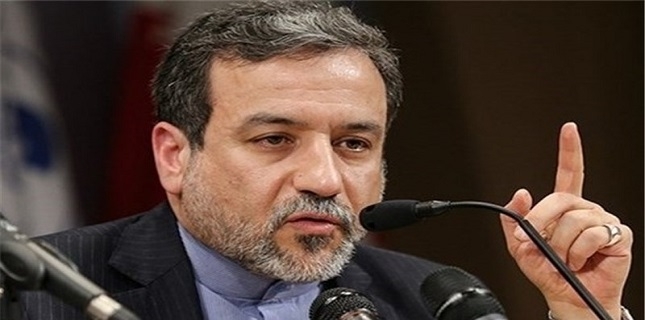 Iranian Deputy Foreign Minister for Political Affairs Seyed Abbas Araqchi referred to the Islamic Republic's advisory mission in Syria and said Tehran is assisting the Arab country in the fight against terrorism at the request of the Damascus government.
Iran is in Syria to fight "terrorist elements" at the invitation of the Syrian government, Araqchi said in an interview with the BBC, dismissing US-Israeli warnings about Iran's intentions as "propaganda".
Iran's alliance with Syria and the Lebanese Hezbollah Resistance Movement aims to "combat the hegemonic policies" of Israel, he added.
"Just imagine if we were not there. Now you would have Daesh (ISIS or ISIL) in Damascus, and maybe in Beirut and other places," the deputy foreign minister said.
He further dismissed the idea that Iran had sent a drone to the occupied Palestinian territories from Syria earlier this month and said the drone belonged to the Syrian army.
This week, Israeli Prime Minister Benjamin Netanyahu brandished what he said was part of the drone at a security conference in Munich and said Iran was the "greatest threat to our world".
Araqchi said Israel was flying drones over Syria and other neighboring countries.
"They shouldn't be angry when they are faced with something that they are doing against others on a daily basis," he said.
The Iranian diplomat also said the situation with Syria is "very complicated" and expressed concern about a wider regional war.
"Fear of war is everywhere in our region," he stated.