Iran
Gen Qassem Suleimani : Imad Mughniyeh a Legend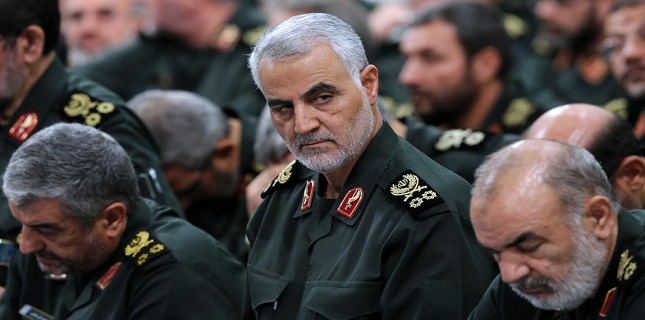 Commander of Iran's IRGC's Quds Force, Maj. Gen Qassem Suleimani on Thursday hailed Hezbollah's late commander Hajj Imad Mughniyeh as a legend that had forced the Israeli enemy to acknowledge his superiority.
At a commemoration ceremony in Tehran in honor of Mughniyeh on his 10th martyrdom anniversary, Suleimani paid his tribute to him, noting that Mughniyeh's martyrdom shocked the world, but "resulted in Islamic uprising" against the Israeli enemy.
Suleimani expanded on Mughniyeh's role in the Lebanese and Palestinian resistance.
"Hajj Imad Mughniyeh forced the Israelis to withdraw from south Lebanon and to acknowledge his superiority," Suleimani said during the ceremony.
"Hajj Imad Mughniyeh had major role in turning Gaza into fortified stronghold of resistance against Israeli enemy."
The Iranian general meanwhile, stressed that the real revenge for Mughniyeh is to eradicate the Zionist entity.
Hezbollah's number one commander was assassinated on Feb. 12, 2008 in a car bomb in Syrian capital Damascus, in a joint operation by Israeli intelligence agency Mossad and CIA.