Iran
Iran's chief justice pledges tough punishment for corruption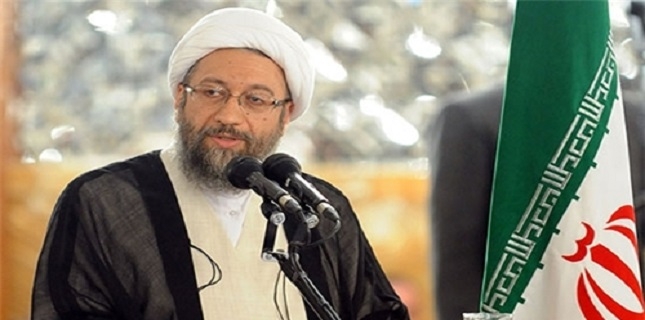 Iranian Judiciary Chief Ayatollah Sadeq Amoli Larijani says he will not "tolerate" any form of corruption in the judicial system, pledging to publicly name all employees that are involved in such practices one way or the other.
Speaking to attorneys general and heads of local courts, Larijani said Thursday that although there were some corrupt elements within the Judiciary's ranks, it was not systematically corrupt as some had claimed.
"Malpractice is possible across the vast judicial system, just like it is in any other system," he said. "But this does in no way implicate that the whole system is corrupt."
Noting that the judiciary had had an acceptable record in cracking down on in-house graft, Larijani acknowledged that more needed to be done to uproot the problem.
"I thought it would be enough to dismiss five judges breaking the law for others to become aware of their actions, but that is not the case," he said.
The chief justice said the judiciary was putting together a specific plan that would see the names and the pictures of corrupt judges released to the media.
"This is the final warning to all corrupt judges… so that they realize any form of corruption and criminal deeds in the judicial system warrants a harsh payback," he asserted.