Iran
Trump's announcement on nuclear deal 'desperate attempt': Iran FM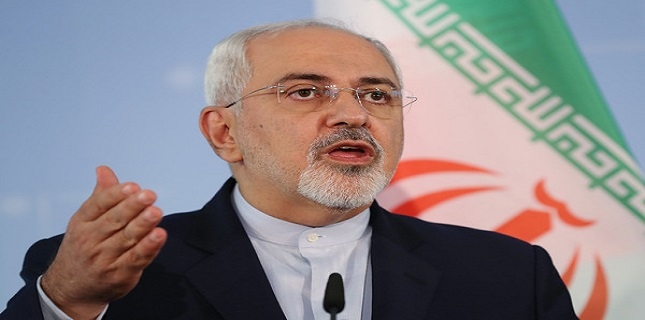 Iranian Foreign Minister Mohammad Javad Zarif has slammed US President Donald Trump's reluctant announcement on Iran's nuclear sanctions waiver as a "desperate attempt" to undermine a "non-negotiable" international deal.
"Trump's policy and today's announcement amount to desperate attempts to undermine a solid multilateral agreement, maliciously violating its paragraphs 26, 28 and 29," Zarif tweeted on Friday, in reaction to Trump's stance against the nuclear deal, officially known as the Joint Comprehensive Plan of Action (JCPOA).
The "JCPOA is not renegotiable: rather than repeating tired rhetoric, US must bring itself into full compliance -just like Iran," Zarif added.
Earlier in the day, Trump reluctantly agreed not to reimpose nuclear sanctions against Iran for another 120 days, but he cautioned it would be "for the last time."
"Despite my strong inclination, I have not yet withdrawn the United States from the Iran nuclear deal. Instead, I have outlined two possible paths forward: either fix the deal's disastrous flaws, or the United States will withdraw," Trump said in a statement.
The US president expressed readiness to work with the Congress on legislation which he said must incorporate four elements.
According to the statement, the legislation must oblige Iran to allow inspection of all the sites requested by international inspectors, ensure that Iran "never comes close" to possessing a nuclear weapon, have no expiration date and stipulate that long-range missile and nuclear programs are "inseparable" to subject Iran's development and testing of missiles to "severe sanctions."
Trump noted that, apart from the planned legislation, his administration is engaged with the European signatories to the nuclear deal to "secure a new supplemental agreement" that can never expire and would slap new multilateral sanctions against Iran if Tehran "develops or tests long-range missiles, thwarts inspections, or makes progress toward a nuclear weapon."
The US president called on all of the country's allies to counter the Islamic Republic's "other malign activities," cut off funding to Iran's Islamic Revolution Guard Corps (IRGC), designate Lebanon's Hezbollah resistance movement as a "terrorist organization."