Iran
Instagram Shuts Down Page of General Qassem Soleimani Again!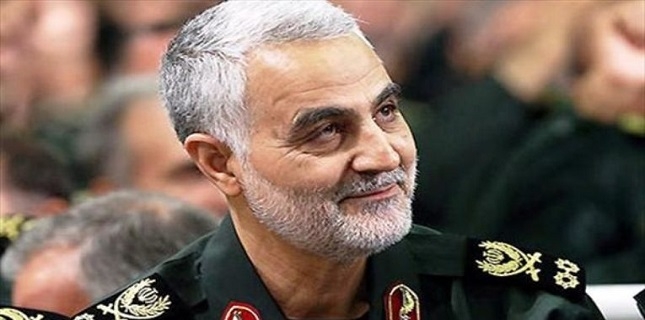 Instagram social media networking once again shut down the page of Iran's IRGC Quds Force Commander Major General Qassem Soleimani, who led the war that defeated the ISIL terrorist group, an unexplained move that has surprised many across the world.
The social media company didn't provide any explanations for closing the account which had tens of thousands of followers.
This is the third time that Instagram has forced down General Soleimani's account. To much surprise, the social media network had also earlier deleted General Soleimani's post on annihilation of the ISIL terrorist group.
Instagram, Twitter and other tech companies claim that they have long policed their content for signs of extremism, but thousands of terrorist and extremist groups are operating on these social media networks. Until recently they have not been willing to discuss the details of their policies or procedures, which have been viewed as controversial because of the complex and political nature of the judgments behind removing messages.
But Western and Israeli politicians increasingly have applied pressure on US technology firms like Facebook, Twitter and Instagram to become more of an active partner in their fight against the popular resistance groups in places like Lebanon and occupied Palestine. So far, Silicon Valley appears to be receptive.
This is while Twitter and Instagram claim to be free and international, allowing anyone to sign up for an account and post what they please, which has made it an attractive recruiting tool for the terrorist group of ISIL with thousands of open accounts already.
However, Instagram has not explained why it has decided to close the page linked to the General Soleimani, who is the leader and top commander of campaign against terrorist and extremist outfits in Syria, Iraq and other parts of the region.
This is while social media users in different regional states, including Iraq, Lebanon and Syria, have on their pages hailed General Soleimani for leading campaign against terrorism in the region.