Iran
Ayatollah Khamenei Praises Iraq for Hosting Arbaeen Pilgrims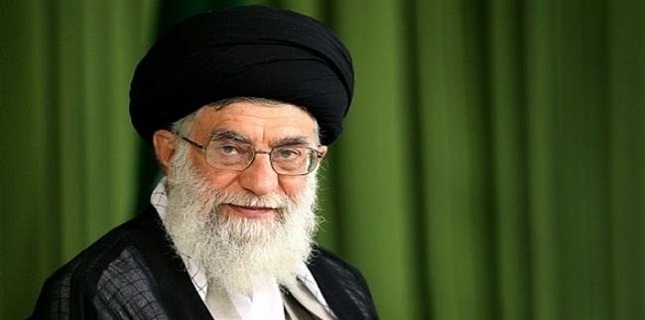 Leader of the Islamic Revolution Ayatollah Seyed Ali Khamenei commended the Iraqi government and nation for hosting millions of pilgrims during Arbaeen, hailing the huge turnout in the event as a sign of the Muslim world's growing willingness to pursue sacred goals.
In a meeting with a group of cultural officials in Tehran on Monday, Ayatollah Khamenei expressed sincere gratitude to the Iraqi government for making arrangements for the magnificent religious event, to the Iraqi nation for its hospitality, and to the popular forces in the Arab country for ensuring security of the massive congregation of Muslims marking Arbaeen, the 40th day after the martyrdom anniversary of Imam Hussein (AS), the third Shiite Imam.
Lauding the religious procession in commemorating of Arbaeen as an "unprecedented and indescribable" event, Ayatollah Khamenei said it reveals the growing spirit of battle on the "divine path" and a symbol of preparedness for martyrdom among Muslims.
Participation of such a large number of people from different parts of the world in the Arbaeen event despite the terrorist threats demonstrated a magnificent phenomenon and a rise in the ideology of battle on the way of God, AyatollahKhamenei added.
Around 2.5 million people traveled to Iraq only from Iran over the past weeks for the annual congregation of Shiite Muslims in commemoration of Arbaeen.
Congregation of pilgrims in the Iraqi city of Karbala on Arbaeen makes the hugest human gathering in the world.