Iran
Ayatollah Ahmad Khatami Urges Officials Not to Rely on Europe's Supports for JCPOA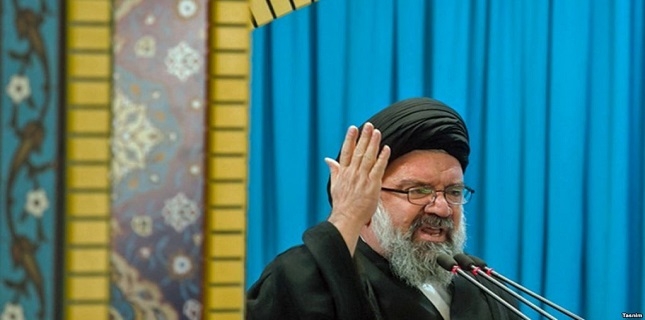 Tehran's Provisional Friday Prayers Leader Ayatollah Ahmad Khatami called on the Iranian officials not to rely on the European Union's supports for the nuclear deal between Tehran and six world powers, also known as the Joint Comprehensive Plan of Action (JCPOA).
Addressing a large gathering of worshipers in Tehran on Friday, Ayatollah Khatami highlighted recent measures taken by Washington against the JCPOA and said the US has violated both the text and spirit of the nuclear deal.
Recently, it has been said that the US officials are even seeking to renegotiate the JCPOA, but the Iranian officials have declared in unison that the renegotiation on the deal is not acceptable, he noted.
The cleric also warned the Iranian officials not to trust the EU either, saying when it comes to choose between Tehran and Washington, the EU would prefer the latter.
The remarks came at a time when Washington, which is a party to the nuclear agreement, seems to be laying out a case for abandoning it.
Iran and the Group 5+1 (Russia, China, the US, Britain, France and Germany) reached the 159-page nuclear agreement in July 2015 and implemented it in January 2016.
Since the historic deal was signed in Vienna, the International Atomic Energy Agency (IAEA) has repeatedly confirmed the Islamic Republic's compliance with its commitments under the JCPOA, but some other parties, especially the US, have failed to live up to their undertakings.