Iran
Israel Behind Genocide of Rohingya Muslims in Myanmar: Ayatollah Ahmad Khatami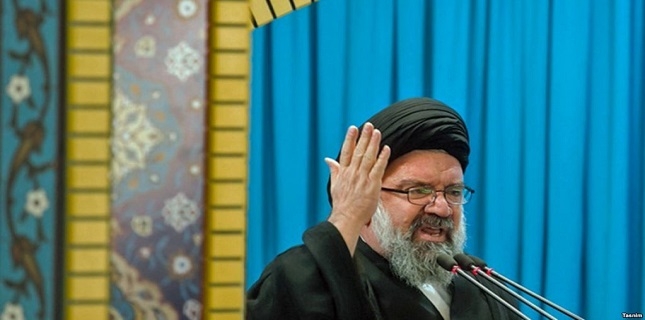 Tehran's provisional Friday Prayers Leader Ayatollah Seyed Ahmad Khatami blasted the massacre of Muslims in Myanmar's Rakhine province, and said that Tel Aviv's regime has organized the genocide of Rohingya minority in the Southeast Asian country.
Addressing a large and fervent congregation of the people in Tehran on Friday, Ayatollah Khatami said, "It goes without saying that the Zionist regime is behind these crimes and the UN special envoy has said the main supporter of Myanmar's army is Israel."
He reiterated that there is no doubt that the Muslims in Palestine and Myanmar are being killed with the same weapons, and said, "The leader of such crimes is a female Nobel laureate."
Ayatollah Khatami urged "swift and effective" measures to prevent the recurrence of such tragedies and bring the perpetrators to justice.
According to a recent report, Israel continues to sell weapons to Myanmar's military junta despite the ongoing persecution of the Rohingya Muslim minority.
Human Rights Watch has warned that violence by Myanmar's army against the Rohingya had all the hallmarks of a campaign of "ethnic cleansing," calling on the UN Security Council to hold an emergency meeting on the issue.
The volatile Rakhine, located northwest of Myanmar, has been the scene of communal violence since 2012. Many of the Muslims have lost their lives while tens of thousands have been displaced as a result of attacks by Buddhists. The refugees largely live in camps in dire conditions.
Rakhine has also been under a military siege since October 2016, when the government used a purported deadly militant attack on border guards back then as a pretext to enforce the siege. There have been numerous eyewitness accounts of summary executions, rapes, and arson attacks by security forces against the Muslims since the crackdown began.