Iran
Ayatollah Khamenei calls on Hajj pilgrims to take stand on al-Aqsa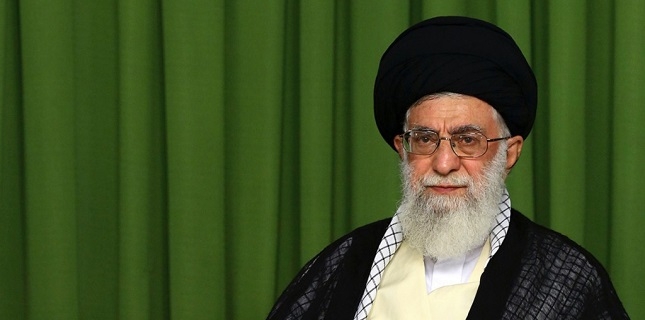 Leader of the Islamic Revolution Ayatollah Seyyed Ali Khamenei says Muslims should use the Hajj rituals this year to take a united stance against Israeli efforts to control the al-Aqsa Mosque.
Tensions are still high at Islam's third holiest site in Jerusalem al-Quds where Israel deployed troops last week to restrict access to Palestinian worshipers but had to climb down amid fears that the standoff could turn to a large-scale revolt.
"The Zionists have become emboldened and rude, giving themselves the right to get tough with the owners of the al-Aqsa Mosque and prevent them," Ayatollah Khamenei told a group of officials in charge of annual Hajj in Tehran Sunday.
"Where can the Islamic Ummah find a better venue than Hajj to comment on the al-Aqsa Mosque? Where is the place to take a position against the mischievous presence of America in the region? Hajj is the best venue," the Leader added.
Ayatollah Khamenei also recommended that the pilgrims focus on the issue of unity, saying no one should do anything which may help create friction.
The Leader further asked pilgrims to participate in congregational prayers in the Masjid al-Haram in Mecca which surrounds Islam's holiest site and the Masjid al-Nabawi which is the second holiest site to Muslims, situated in Medina.
"While billions of dollars are spent to create disunity, friction and hostility among Muslims, Muslims should be careful not to help this effort, because each Islamic nation that contributes to this plot will be a partner in the consequences of this great sin."
Ayatollah Khamenei described the Hajj pilgrimage as "the epitome of grandeur, unity, integrity and power of the Islamic Ummah."
The Leader stressed that the security of pilgrims is very important and must be guaranteed. "The pain left in the hearts of Iranians due to the 2015 Hajj tragic incidents is unforgettable," he said.
Ayatollah Khamenei was referring to two deadly incidents in September 2015, when more than 100 pilgrims lost their lives after the collapse of a massive construction crane into Mecca's Grand Mosque and about 4,700 people who died later in a human crush, according to the figures provided by Iran.
The Leader said the ritual of the "disavowal of disbelievers" which was always emphasized by the late founder of the Islamic Republic Imam Khomeini is an opportunity to declare positions on the subjects on which there is consensus among the Islamic Ummah.
"One of these issues is the case of al-Aqsa Mosque and al-Quds, which these days because of the insolence, brazenness and wickedness of the usurious and fake Zionist regime, has become the focus of attention more than before.
"The meddling and mischievous presence of America in the Islamic countries and the region and the creation of Takfiri terrorist groups is another important issue that Muslim nations should take a stand on during the Hajj," Ayatollah Khamenei said.
The Leader said, "More mischievous and wicked than all terrorist currents is the American regime itself."