Iran
Iran reveals motive behind 9/11 attacks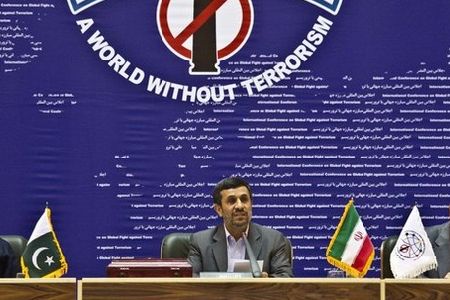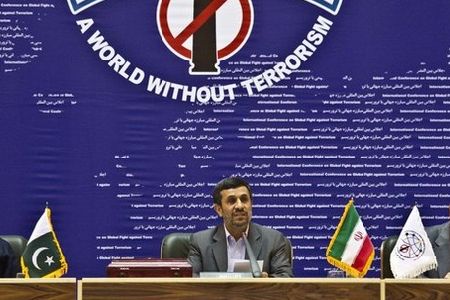 Iranian President Mahmoud Ahmadinejad has accused the US of using the September 11 attacks as a pretext to invade Iraq and Afghanistan and to divert the American public opinion from its domestic issues.
"Some believe that the motive behind the September 11 attacks was to ensure the safety of Israel, foment insecurity in regional countries, divert the US public opinion from the chaotic economic situation in the country and fill the pockets of uncivilized belligerent capitalists,"  President Ahmadinejad said in an address to a two-day anti-terrorism conference on Saturday, IRIB website reported.
"Two years after the incident that provided an excuse for the invasion of two countries (Afghanistan and Iraq), led to the killing, injuring and displacing of millions… the US government, under pressure from the public opinion, tasked a group to investigate the reason behind the attacks. But the real truth has been kept from the Americans and the world," he added.
President Ahmadinejad went on to say that part of the truth might be revealed if a true investigation to the 9/11 attacks is allowed by the United States.
The Iranian chief executive pointed out that fighting terrorism requires a common global understanding. He noted that terrorism has turned to a concern for all nations, adding that the security of all nations is being threatened by terrorism.
President Ahmadinejad emphasized that terrorism emanates from a deviant thought and a desire to dominate others. He also described poverty, discrimination and humiliation of human beings as the root causes of terrorism.
He said that big powers resorted to terrorism "to create divisions, break unity among nations, impede their progress and dominate over their resources and fates."
He also underlined that Western countries seek to take the fates of other nations in their hands and impose their puppets on them.
The Iranian chief executive called on the international community to devise practical solutions to curb terrorism and urged the abolishment of "faulty, discriminatory mechanism" on fighting terrorism.
He also said that the Islamic Republic is ready to cooperate with others in fight against terrorism.
The International Conference on the Global Fight against Terrorism opened in the Iranian capital, Tehran, on Saturday.
Senior officials from at least 60 countries and representatives from several international organizations, including the UN, have attended the two-day meeting.
Iran is among the victims of terrorism as more than 17,000 Iranians, including senior officials, have lost their lives in various terror attacks since the victory of the Islamic Revolution some thirty years ago.