Iran
After Daesh attacks, Iran draws UN attention to Saudi threats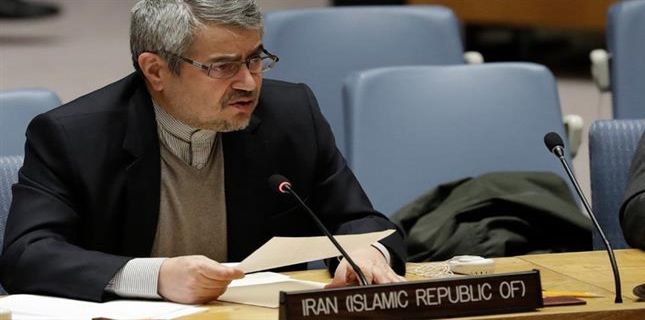 Iran writes to the UN Security Council, reminding the world body that the recent Daesh terror attacks in Tehran came hot on the heels of Saudi Arabia's repeated threats against the Islamic Republic.
At least 17 people were killed and around 50 injured in Tehran on Wednesday, when gunmen attacked Iran's Parliament (Majlis) and the Mausoleum of the late Founder of the Islamic Republic Imam Khomeini.
The Takfiri Daesh terrorist group claimed responsibility for the near-simultaneous assaults.
The Iranian Intelligence Ministry on Thursday released the names of and other information about the five Takfiri Daesh terrorists involved in the terror attacks. The five had participated in Daesh atrocities in the Iraqi city of Mosul and the Syrian city of Raqqah.
"The terrorist attacks in Tehran took place on the heel of the rejection on 2 May 2017 of any dialog with Iran by the Saudi defense minister and his utter threat, emphasizing that 'we will work so that the battle is on their side, inside Iran,'" Iran's Ambassador to the United Nations Gholamali Khoshroo wrote in the letter dated Friday.
The remarks marked a high point in the belligerent Saudi Arabian discourse about Iran. They also saw Mohammed bin Salman, who is also the Saudi deputy Saudi crown prince, accusing Iran of seeking to "control the Muslim world."
Tehran has consistently rejected Riyadh's accusations of interference in the region, and has responded to the warlike comments by inviting the kingdom to dialog.
"It is not surprising either that the Saudi minister of foreign affairs had threatened Iran few hours before the attacks, saying that 'Iran must be punished,'" Khoshroo also noted.
The Al Saud regime has been under fire for nurturing and exporting the radical Wahhabism ideology, which serves as a basis for the creeds of Takfiri groups operating across the Middle East.