Iran
Ayatullah Syed Ali Khamenei warns of interference in Egypt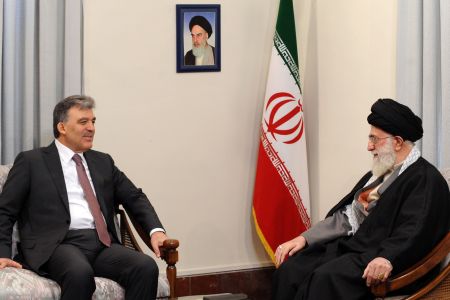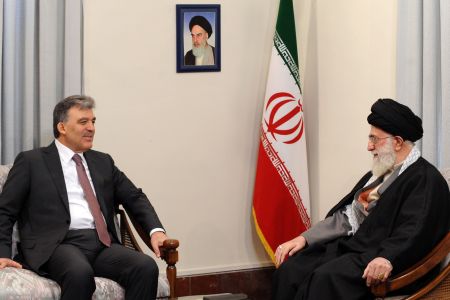 Leader of the Islamic Revolution Ayatollah Syed Ali Khamenei warned against the interference of foreign powers in Egypt, saying the Egyptian nation should make decisions about the country."The US seeks to hijack the great movement of the Egyptians. The Islamic Republic of Iran is against the interference of foreign sides in  Egypt and believes that this is the Egyptian nation that should be the main decision-maker," said Ayatollah Khamenei in a meeting with Turkish President Abdullah Gul in the Iranian capital city of Tehran on Tuesday.
Ayatollah Khamenei noted that tens of years of the US and the Zionist regime's hegemony in Egypt and humiliation of people were the main reasons behind Egypt's protests, saying, "Egyptians are a Muslim nation which has strong Islamic motivation."
His eminence stressed the importance of maintaining and strengthening unity in the Muslim world and warned Muslims to not fall into trap of foreign powers aimed at causing difference and discord.
The Leader emphasized that the British government is the main agent behind causing difference among Muslims and urged all Muslim countries to adopt their policies and strategies in line with strengthening unity in the Muslim world. "The West has always humiliated the Muslim world. Each government and nation, which intends to move against this humiliation and to display its capabilities, will face the West's opposition and obstruction."
The Leader urged Iranian and Turkish officials to make use of the current historical chance and utilize great potential of the two countries. He noted that Tehran and Ankara plan to triple the value of trade exchanges and highlighted the significance of bolstering political and economic cooperation among countries which enjoy close stance to achieve more results.
The Leader added that Iran and Turkey enjoy "close" stance on regional issues, particularly on Afghanistan, Iraq, Lebanon and Palestine.
Back to top button