Iran
Israel A Threat to Humanity: Iranian Speaker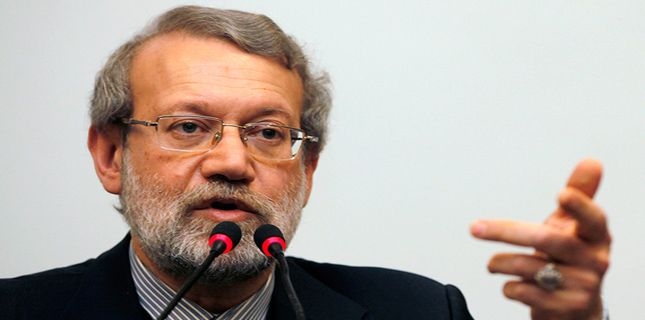 Speaker of Iran's Parliament Ali Larijani denounced the Zionist regime of Israel as a constant threat to humanity, stressing that the Palestinian occupied territories would be liberated only through Islamic unity.
"The aggressive and racist nature of the Zionist regime has always been and will remain a threat to humanity and to regional nations," Larijani said in a message to Hezbollah Secretary General Seyed Hassan Nasrallah on Monday, congratulating him on the 17th anniversary of the liberation of South Lebanon from Israeli occupation.
In his message, Larijani said successive victories for the anti-Israeli resistance movement clearly demonstrate that the high aspirations of the Muslim community for the liberation of the occupied Palestinian territories would be achieved only through "rapport, solidarity and resistance."
"Undoubtedly, integrity and unity among various Lebanese groups will shape a bright future for the gallant Lebanese nation and the Islamic resistance," the Iranian speaker further said.
Lebanon on Thursday commemorated the 17th anniversary of the Israeli withdrawal from the country, known as Resistance and Liberation Day.
Hezbollah forced the Israeli military out of the southern parts of Lebanon on May 25, 2000, after more than two decades of occupation.
People in Lebanon consider May 25 as the beginning of a dramatic change in the region.