Iran
Iran thwarts terror plots, confiscates explosives: Intelligence ministry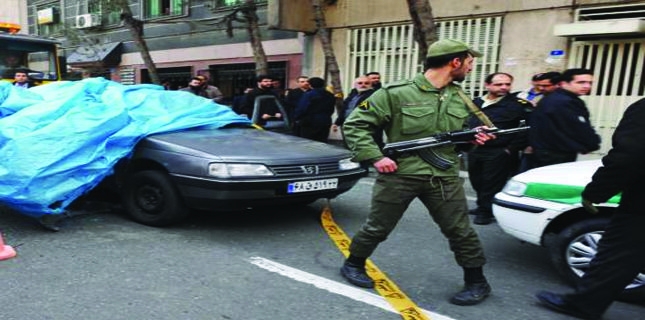 Iranian security forces have uncovered and thwarted plots by a terrorist group to carry out attacks in the Islamic Republic.
Iran's Intelligence Ministry said on Saturday that the country's security forces had managed to foil plots by a terrorist group during a "professional and precise" operation.
It added that the terrorist group had played a role in the killing of thousands of innocent Iranian people and was colluding with foreigners to conduct acts of espionage.
According to the ministry, various types of explosives were also confiscated from the terror group.
It also warned of plans by terrorist groups to encourage unsuspecting people in cyberspace to carry out acts of terror and sabotage, and called on the Iranian people to remain vigilant against such plots.
Back in February, Iranian Intelligence Minister Seyyed Mahmoud Alavi that security forces had identified and arrested eight main elements of Takfiri terrorist groups planning to carry out attacks across the country.
"In the operation carried out on February 3-9, a secret network of terrorist elements was identified near Tehran and in some western and eastern provinces of the country and eight individuals of its key members were arrested," he said.