Iran
Senior cleric hails Asian Gaza Convoy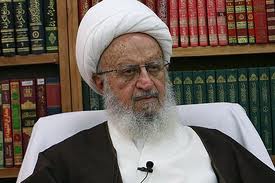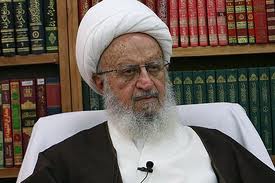 Iranian Grand Ayatollah Naser Makarem Shirazi has lauded an Asian humanitarian aid convoy for making an effort to break the Israeli crippling siege of the Gaza Strip."I am so happy with your visit [to Gaza] which pursues a humanitarian goal," Ayatollah Makarem Shirazi said in a letter to the Asian Gaza Convoy, ISNA reported on Thursday. "This act of yours will be internally recorded in history and be aware that this absolutely humanitarian  move to save an innocent community will be reflected around the globe," he added.
The senior cleric condemned the "usurper Israeli regime" for its occupation of the Palestinian territories and scorned the blockade of the Gaza Strip as an imprudent move that earns further shame and disgrace for Tel Aviv.
"Another consequence of this insane move is forging a link among various ethnicities and faiths," Ayatollah Makarem Shirazi said, noting how the occupation of Palestine has grown from an Arab world issue to an international issue which is not limited by boundaries of religion or race.
This paves the way for the further decline of the Zionist regime [Israel]," he went on to say and expressed hope that the "brave and meditated" move by the Asian Gaza Convoy would make a great contribution to the collapse of Israel.
In the letter delivered to the aid fleet in Syria, Ayatollah Makarem Shirazi said he wished he could accompany the convoy.
"Although I am not physically amongst you, my heart is with you all your journey long, and I hope this visit will be effective in the awakening of the human community and disgrace of the usurpers and sympathizers of the Israeli regime."
He also expressed hope that the move would set an example for the emancipation of humans from oppressors and occupiers across the world.
A group of 50 activists originally started their planned nine-country road convoy trip from India and entered Iran through the southeastern province of Sistan-Baluchestan on December 9.
Accompanied by a group of Iranian lawmakers, the convoy was scheduled to arrive at the Rafah crossing in late December to deliver its cargo of the much needed medical and relief supplies for the impoverished people in Gaza.
Back to top button