Iran
Iran's Ali Shamkhani Calls US Aggression Sign of Syrian Gov't Victory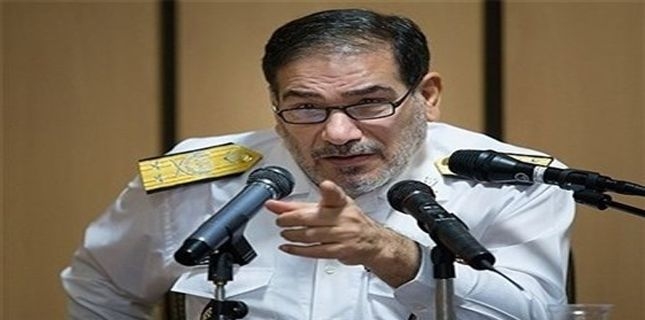 Secretary of Iran's Supreme National Security Council (SNSC) Ali Shamkhani denounced the recent US attack on Syria as a move aimed at raising the spirits of terrorists in the Arab country and said it indicates that Damascus has been victorious in various arenas.
In a telephone conversation on Sunday morning, Shamkhani exchanged views with his Syrian counterpart, Ali Mamlouk, about the latest developments in Syria and the region.
He pointed to the US missile attack on a Syrian airbase near Homs and said it was a sign of the Syrian government's victory in political and military spheres.
Shamkhani said the US aggression was in line with attempts to raise the spirits of the terrorist elements in the Arab country.
Major General Mamlouk, for his part, expressed his gratitude to Iran for its support for Syria and underlined that the Syrian people and government will remain steadfast in the face of terrorist groups and their supporters.
The US military attacked the Syrian government's Shayrat Airfield near Homs with 59 tomahawk missiles on Friday.
Officially announcing the strike, US President Donald Trump claimed that the targeted airfield had launched the chemical attack on the rebel-held area in Idlib.
On Thursday, Syrian Foreign Minister Walid Muallem said the country's armed forces "did not and will not" use chemical weapons, even against extremist groups.
Syria has been gripped by civil war since March 2011 with various terrorist groups, including Daesh (also known as ISIS or ISIL), currently controlling parts of it.