Iran
Leader slams Israel-PA talks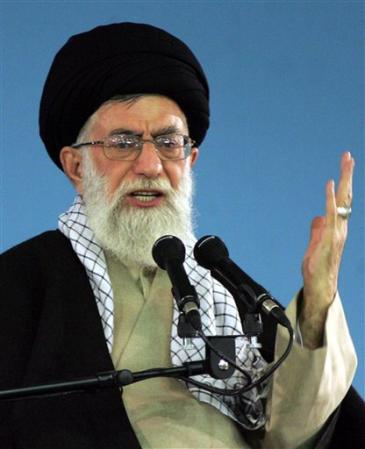 Leader of the Islamic Revolution says US-sponsored talks between Israel and the Palestinian Authority is a cover-up for Israeli crimes against the Palestinian nation.
"The United States and the West just sit back and watch the suppression of the Palestinian nation, and yet they arrange  talks for peace, what peace? Between which people?" Ayatollah Seyyed Ali Khamenei said addressing crowds of the faithful at Tehran University, where the Leader led Eid al-Fitr prayers.
Ayatollah Khamenei also praised the Palestinian people's resistance against Tel Aviv, saying that "pressure cannot crush these people's resistance."
The Leader stated that Palestinians have become stronger than 20-30 years ago and through their efforts they can stop aggressors and make them leave the region.
"Tyrants wish to push the Palestinian issue to a corner however a strong turnout at the annual International Quds Day rallies indicates motivation and hope among Muslims worldwide," Ayatollah Khamenei added.
The Leader said the Palestinians' resistance will eventually pay off and they will dismantle "the phony and fabricated Israeli regime" in the near future.
In further remarks, Ayatollah Khamenei called Pakistan's floods the most urgent global issue. He said all nations should help the flood-stricken nation.