Iran
'Israel too weak to attack Iran'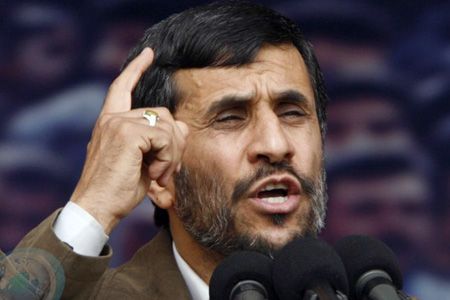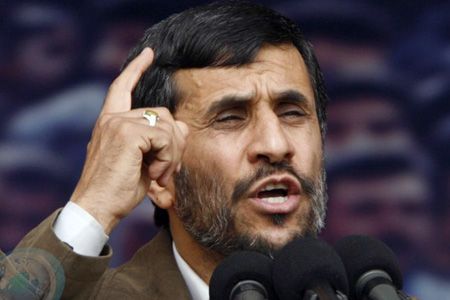 Iranian President Mahmoud Ahmadinejad has taunted the Israeli regime as "too weak to attack Iran," promising a crushing response against any aggression.
"Israel is too weak to stage a military strike against Iran, but if it attacks, it will receive a devastating response, which will make it regret its aggression," said President Ahmadinejad in a televised interview with Al-Jazeera TV Network on Sunday.
The Iranian President rejected the idea that Arab countries' soil would be used to launch attacks on Iran, saying that the "leaders of  these countries are more prudent than that."
Ahmadinejad further downplayed US military might in its current wars in the Middle East region and dismissed the speculations that an imminent war against Iran was the cause of the US troops' withdrawal from Iraq.
"Do you think an army that has been beaten by a small army is pulling back from Iraq in order to combat a large and well trained army like the Iranian army? I don't think so. The United States is not capable of opening a front against Iran. There are no logical motivations and real reasons for such an act," the Iranian chief executive noted.
"Experience suggests that friendship with Iran is much better than hostility towards it. No one will benefit from animosity against Iran," he continued.
President Ahmadinjad's comments come in the wake of provocative remarks from former US ambassador to the United Nations John Bolton who had urged Israel to strike Iran's Bushehr nuclear power plant before nuclear fuel is loaded into it, increasing the speculations that a US or Israeli military option against Iran is still on the table.
Iranian military officials, however, have dismissed such threats, warning the US and Israel that any military movement against Iran's nuclear facilities would be firmly responded.
The United States and its staunch ally, Israel have accused Iran of seeking nuclear weapons under the guise of a peaceful nuclear program, a claim vehemently rejected by Iran.
Iran says its nuclear activities are peaceful and under the full supervision of the International Atomic Energy Agency.