Iran
IRGC well-prepared to target enemies' interests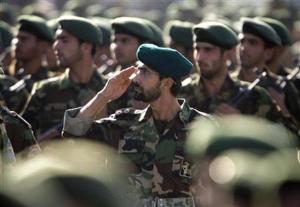 The Islamic Revolutionary Guards Corps said in a statement on Thursday that it is well-prepared to encounter any possible US and Zionist regime military adventurism by targeting the enemies' interests anywhere.
According to IRIB, referring to the remarks made by Leader of the Islamic Revolution Ayatollah Seyed Ali Khamenei on Wednesday night, Â IRGC underlined the importance of unity between the government officials and the nation to thwart evil plots of enemies.
It said "Iranian nation have proved in the past 30 years that economic pressure, military threats, psychological warfare, and domestic crises are not effective, and they will proceed with national aspiration to bolster independence."
The IRGC added that US and the Zionist regime are unable to strike a blow to the Iranian nation.