Iran
Syed Khamenei Calls for Unity among Muslims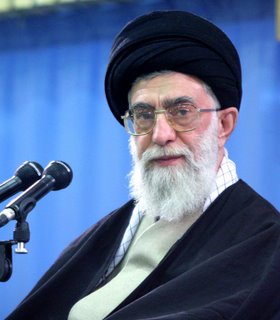 Iran's Supreme Leader Syed Ali Khamenei called for unity and cooperation among Muslim nations, reiterating Iran's readiness to offer assistance in developing African countries.
In a meeting with Guinea-Bissauan President Malam Bacai Sanha, Ayatollah Sayyed Ali Khamenei called on Islamic nations to reaffirm their  "friendship and unity" in every part of the world.
"The interfering hands of colonial powers have created numerous problems for African states in the past years, but today the nations have awakened and pursue cooperation with each other," Syed Khamenei said.
"If cooperation between Islamic nations and governments is adequately implemented, all Muslims in the world would benefit from it," his eminence stressed.
Sayyed Khamenei added that Iran welcomes expansion of ties with Guinea-Bissau. "Contrary to colonial powers, Iran as a friendly and brotherly country can contribute to the development of your country based on national interests," his eminence told Sanha.
Citing Iran's industrial and scientific achievements after the 1979 revolution, Ayatollah Khamenei said, any self-confident and studious nation is bound to achieve such progress. He also noted that "security and peace" are necessary for development in Africa.
President Sanha for his part hailed Iran's scientific and industrial progress and emphasized the expansion of ties between Tehran and Bissau. He further pointed out that his country is ready to boost ties with Iran in all fields.