Iran
'Blind terrorism begotten by US, UK'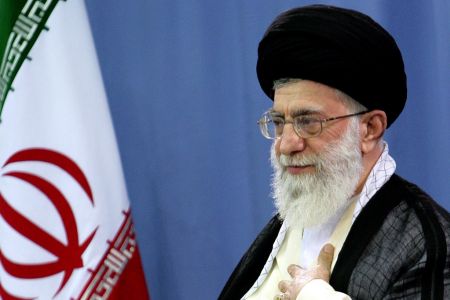 Leader of the Islamic Revolution Ayatollah Seyyed Ali Khamenei says the intelligence services of the US, Israel and Britain were the main supporters of the recent terrorist attacks in Iran.
"One of the main goals of the enemies behind the terrorist attack in Iran's southeastern city of Zahedan was to create division and religious  discord," Ayatollah Khamenei said on Wednesday.
He stressed that the Islamic Republic will not allow arrogant powers to obtain their objectives.
The Leader further urged all Iranian officials to counter "firmly and seriously" with enemies of the country's unity and security.
On Saturday, Ayatollah Khamenei sent a message of condolence to the people of Sistan-Baluchestan Province where two bomb explosions outside the Zahedan Grand Mosque on July 15 claimed at least 27 lives and left more than 100 others injured.
The terrorist attack has widely been blamed on extremist Wahabis and Salafis trained by US intelligence in Pakistan.
The Leader prayed for the recovery of the victims of the Zahedan terrorist attack and urged the people of Sistan-Baluchestan to show perseverance and maintain Shia-Sunni unity, Fars News Agency reported.