Iran
Iran's Guard Corps Ready to Escort Gaza Aid Ships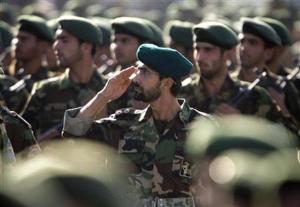 Iran's Islamic Revolution Guards Corps (IRGC) has expressed readiness to scort aid convoys seeking to pierce the three-year Israeli blockade of the Gaza Strip. The announcement comes nearly one week after Israeli navy commandoes killed nine activists onboard the Turkish flagship of the Gaza-bound Freedom Flotilla, a convoy of nine ships carrying aid to the impoverished Palestinians trapped inside the enclave since 2007.
"In the wake of (last week's) unfair attack, it is Iran's duty to defend the innocent people of Gaza," Mehr News Agency, quoted Ali Shirazi, the Leader's representative in the IRGC naval forces, as saying on Sunday. "Iran's naval forces are ready to escort the peace flotilla to Gaza with all their powers and capabilities," Shirazi added.
Shirazi went on to say that if the Leader of the Islamic Revolution Imam Sayyed Ali Khamenei issued a decree, the IRGC naval forces would immediately dispatch escort ships.
Despite international outrage over the deadly assault, which has triggered massive protests in Europe and the Middle East, Israeli commandoes boarded another aid ship on Saturday.