Iran
Ahmadinejad Slams Israel's State Terrorism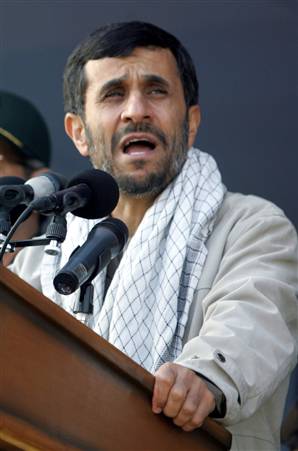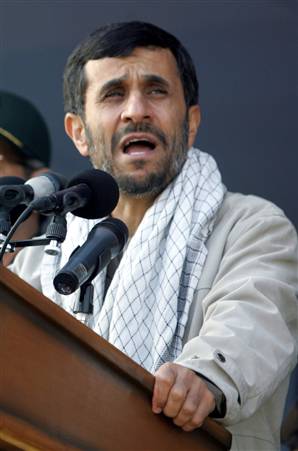 The Islamic Republic of Iran has strongly denounced the fresh act of state piracy and terrorism by the illegal Zionist entity that resulted in the killing of scores of relief personnel Monday morning and hijacking of the 6-ship aid flotilla to Israel ports.
The flotilla is carrying 10,000 tons of relief aid for Gaza's besieged 1.5 million Palestinian people, and was attacked and hijacked by the Zionists in international waters some 150 km from Gaza.
President Mahmoud Ahmadinejad in his remarks said that the Zionist attack on the Freedom Flotilla was not any flexing of military muscle, as some might misconstrue, but an obvious sign of weakness of the fast disintegrating entity called Israel.
He said Israel was "planted on Palestinian soil with the aim of dominating not just the Middle East but also the entire world."
Dr. Ahmadinejad calling for international efforts to salvage the Zionist-usurped nation of Palestine, said: "Support for the people of Palestine means support for peace and freedom of every nation.
However, Iranian Foreign Minister Manoucher Mottaki in a phone conversation with the Secretary General of the Organization of Islamic Conference (OIC) called for the emergency meeting of OIC.
Mottaki in a phone contact with OIC Chief Ekemeleddin Ihsanoglu denounced the Zionist regime's crime in attacking Freedom Flotilla to Gaza and called for holing an emergency OIC meeting. OIC Secretary General in this phone conversation said that he would consult with other members about holding an emergency meeting.
According to the report, Mottaki and Ihsanoglu, while reviewing the crimes committed by the Zionists, censured this inhumane measure and called for seriously dealing with the Zionist regime's mounting crimes.