Iran
'Iran, Lebanon support diplomatic settlement of Syria crisis'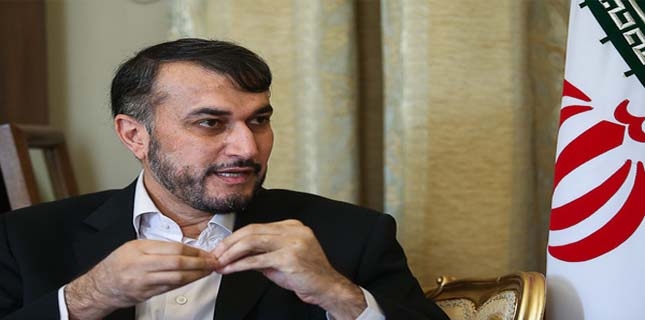 A senior Iranian official says the Islamic Republic and Lebanon have common views about the importance of solving the nearly six-year Syrian crisis only through diplomatic approaches.
The Iranian Parliament speaker's special advisor on international affairs, Hossein Amir-Abdollahian, made the comment while speaking to reporters in the Lebanese capital of Beirut on Monday following a meeting with the country's Parliament Speaker Nabih Berri.
"We believe that a political solution is the only way to solve the crisis in Syria," he said.
He added that Iran and Lebanon would never spare any effort to help Syria fight terrorism.
Amir-Abdollahian said political approaches can also solve the existing crises in Yemen and Bahrain.