Iran
iran to stand syria until final victory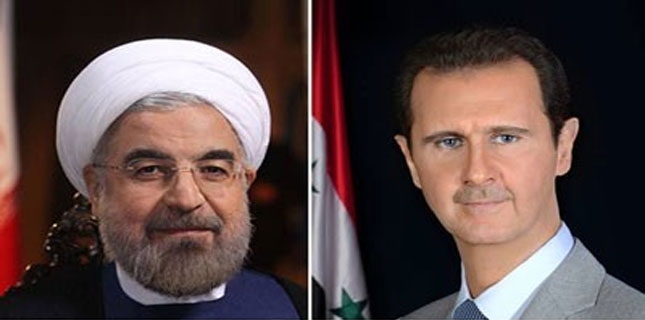 Iranian President Hassan Rouhani has congratulated his Syrian counterpart Bashar al-Assad on the liberation of Aleppo, saying it is the Islamic Republic's duty to support the "flag-bearers" of the fight against terrorism.
In a telephone conversation with Assad on Wednesday, Rouhani said Aleppo's liberation was an important step towards Syria's ultimate victory over terrorism in the Arab country.
Syrian forces have almost completed the liberation of Aleppo, with militants having surrendered most of their remaining territory. Hundreds of foreign-backed militants have laid down arms in Aleppo in the past 24 hours. Almost 6,000 civilians have also left militant-held districts of the northwestern Syrian city over the past day.
The Syrian president, for his part, commended Iran's unwavering support for his country and said Syrians will not forget the Iranian nation and government, who stood by Syria during its hardest times.