Iran
Sunni cleric: Saudi regime 'Yazid of our time'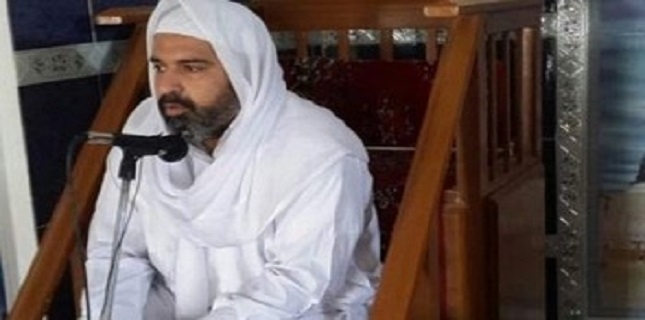 Molavi Abdul-Ghani Dahani-Sourani, the secretary of Friday Prayer Leaders of the Institution of Representatives of the Supreme Leader in Sunni affairs in Sistan and Baluchestan province of Iran, said, "The oppressed people of Yemen have been under the domination of Saudi Arabia for many years.
The leaders of Yemen have been puppets of the Saudi regime, including Ali Abdullah Saleh. However, little by little the people rose up against the oppression by the House of Saud."
The Sunni cleric said that with great bravery and courage, the Yemeni people stood up to the Saleh regime's power which was derived from the support of the Saudi regime and expressed their demands, but yet again a puppet of Saudi Arabia, Abd-Rabbuh Mansour Hadi came to power.
Molavi Dahani-Sourani said when the people announced they do not accept Hadi, he turned to Saudi Arabia regime for support and this bloodthirsty Saudi regime attacked the defenseless people of Yemen without any legal basis.
The seminary teacher in the Islamic Seminary of Zahedan said that for more than one year, the Saudi regime has not hesitated to commit any crime against the people of Yemen. "However, the international community has been silent and do not consider the Saudi bombardment of Yemen as a crime while everyone with a conscience is heartbroken and aggrieved over these atrocities," he stressed.
He said the House of Saud of today in Yemen is the same Yazid as yesterday in Karbala and for Saudi Arabia, there is no difference between Sunni and Shia Muslims. "All regions of Yemen, whether they are Sunni-majority areas or Shia [Zaydi]-majority areas, have been attacked by Saudi warplanes. Their actions are no different from crimes of Yazid," he said.
Molavi Dahani-Sourani said some Western countries which claim to be fighting against terrorism have remained silent and some have equipped Saudi Arabia with advanced weapons which they have used to massacre the oppressed people of Yemen.
The Sunni scholars said that the West never thinks about the security and tranquility of Muslims but rather the West uses the fight against terrorism as a pretext to keep its forces in the region and keep the situation in the region under their own control.