Iran
Ayatollah Movahedi Urges Muslim nations countering US Hegemony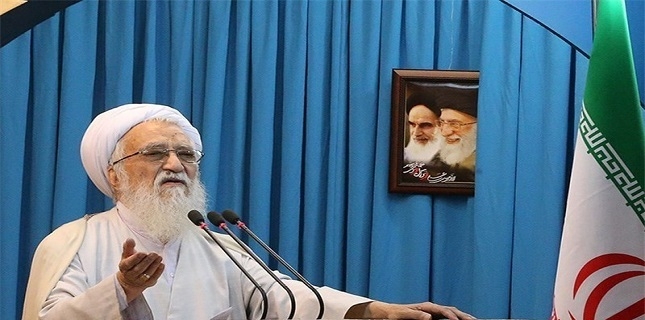 Senior Iranian cleric Ayatollah Mohammad Ali Movahedi Kermani described the United States' hegemony as the biggest problem Muslim nations should counter.
"The US is dominating weak Islamic countries and some countries are afraid of it or surrender (to the US)," the top cleric said in his Friday prayers sermon in Tehran.
Ayatollah Movahedi Kermani also described "foreign hegemony" as the main and most serious trouble in the Islamic community, calling for efforts to "awaken" Muslim nations to that threat.
Stressing the need for countering the US hegemony, the cleric slammed "Al Saud, the Zionists and Daesh (ISIL)" as Washington's stooges.
Leader of the Islamic Revolution Ayatollah Seyed Ali Khamenei has also on various occasions underscored the need for vigilance against the US and its plots against Iran and other Muslim countries.
Last month, the Leader underlined that Iran's deep mistrust of the US arises from rationale and experience, and dismissed the idea of interaction between Tehran and Washington as a ploy to infiltrate into Iran and impair its regional clout.
Ayatollah Khamenei also warned that opening the doors for negotiation with the US will not only prepare the ground for their "overt and covert infiltration", but also impede the country's progress.