Iran
U.S and Israel acting against Islam by Saudi's funding: Ayatollah Kashani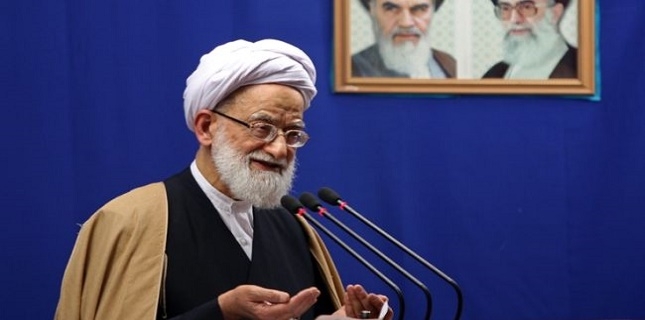 Addressing a large and fervent congregation of the people on Tehran University campus on Friday, Ayatollah Imami Kashani said, "We see what they are doing to Yemen and how they created and trained Daesh (the ISIL)."
He said that the US and Israel are plotting to destroy the world of Islam, adding, "Now you see how they are achieving their goals with the help of the Saudi petrodollars."
In relevant remarks in June, former Iranian Deputy Foreign Minister Hossein Amir Abdollahian renewed Tehran's stance on the need to find a political solution to the crisis in Yemen.
"The crisis in Yemen has no military solution and the Yemeni people themselves should decide their future," Amir Abdollahian in a meeting with Japanese Foreign Ministry's director general for the Middle East affairs in Tehran.
The Iranian deputy foreign minister reiterated that the regional conflicts, specially the crises in Syria and Yemen, do not have military solutions, and said, "The only option is to consolidate peace and stability in those two countries and the region through adopting a rational stance."
Saudi Arabia has been waging a war on Yemen since late March 2015 in a bid to reinstate Mansour Hadi and undermine the Ansarullah movement, which took over state matters after Hadi resigned.
Over 9,400 Yemenis, including 4,000 women and children, have lost their lives in the deadly military campaign.
Yemenis, in return, have been carrying out retaliatory attacks on the pro-Saudi forces deployed in the country as well as targets inside Saudi Arabia.
Ayatollah Imami Kashani also asked for more allegiance to the principles of 'Resistance Economy' and asserted that an Islamic country should have a powerful economy without waste of energies and resources.