Iran
AEOI Head: Leakage of IAEA's Secret Information on Iran Troubling US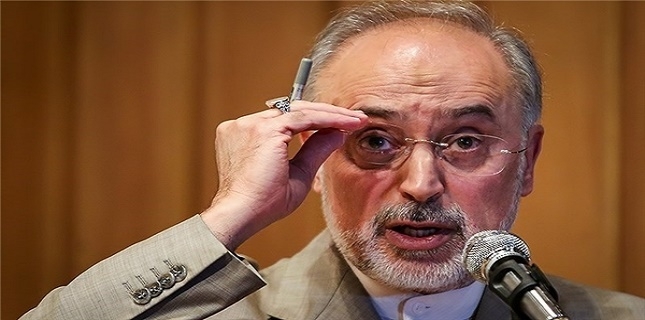 Head of the Atomic Energy Organization of Iran (AEOI) Ali Akbar Salehi underlined that disclosure of the International Atomic Energy Agency (IAEA)'s secret information about Iran has backfired and turned into a problem in the US.
"Leakage of the information showed the Iranian negotiators' wisdom and cleverness because the same issue has turned into a problem in the US," Salehi told FNA on Monday.
"The Americans say why Iran's nuclear breakout has decreased to 4 months from the previous one-year period; therefore, you (the Iranians) shouldn't worry and they should be concerned," he added.
Late in July, the AP claimed that it has obtained a leaked document that is the only text linked to last year's deal between Iran and six foreign powers that hasn't been made public, although US officials say members of Congress have been able to see it.
The news agency claimed that the document was given to the AP by a diplomat whose work has focused on Iran's nuclear program for more than a decade, and its authenticity was confirmed by another diplomat who possesses the same document.
The diplomat who shared the document with the AP described it as an add-on agreement to the nuclear deal. But while formally separate from that accord, he said that it was in effect an integral part of the deal and had been approved by the US, Russia, China, Britain, France and Germany, the six powers that negotiated the deal with Tehran.
After the report, the AEOI blasted the International Atomic Energy Agency for leaking information about the country's long-term nuclear program, calling on the IAEA to change its methods of keeping the members' secrets.
"We shall ask the IAEA to review its methods of giving different experts access to the secret information, specially the ones whose job is not related to a specific issue, and give the necessary advice and recommendations to its experts," AEOI Spokesman Behrouz Kamalvandi said in an interview with the state-run TV in July.
"When the Agency has access to the classified information, it should foresee mechanisms to be able to protect these secret documents and information," he added.