Iran
Iran's Larijani lambasts BBC fabrication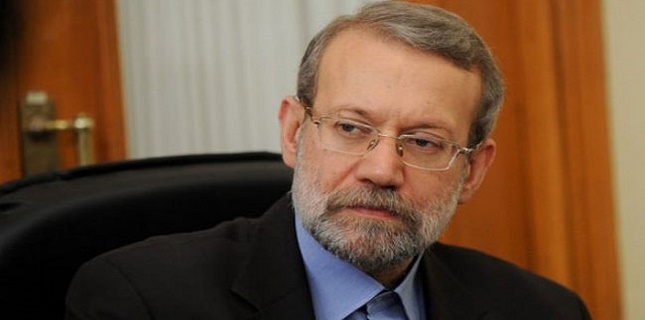 Iran's parliament speaker has dismissed as "fake" documents recently released by the BBC, alleging contacts between the late Imam Khomeini and the US before the Islamic Revolution in 1979.
The "diabolical move" by the BBC which came on the anniversary of Imam Khomeini's passing was aimed at "raising doubts about the authenticity of Imam Khomeini's determined fight against America," Ali Larijani said on Tuesday.
In a report on June 3, the BBC claimed that the late founder of the Islamic Republic had sent a "secret message" to former US President Jimmy Carter, seeking his help in the weeks before the victory of the Islamic Revolution.
"The aim behind this fabrication was possibly to apply a shock on the public opinion so that the stigma of ties with America drops and it is believed that this connection with America even under the hardest of conditions existed before," Larijani said.
"This childish game and manipulation through selective publication of documents was exposed very quickly," including by Gary Sick, who served on the US National Security Council at the time of the alleged communication, Larijani added.
Writing on his webpage, Sick has said that "apart from selective quotations, there are some factual errors in the BBC report."
"Basically, this is a tempest in a teapot. The details of the exchange, in their full context, have been available in the public domain for at least three decades," the prominent analyst of Middle East affairs wrote.
"The release of these documents, while welcome, adds nothing that we did not already know," he said.
The BBC had claimed that its report was based on "newly-declassified US government documents – diplomatic cables, policy memos and meeting records."
"Although this subterfuge and artifice turned to a media and political scandal for them but it showed how much they (the West) desperately need to have Iran seized by diplomatic naivety," Larijani said.