Iran
Iran to take every lawful measure to restore stolen assets in US: Zarif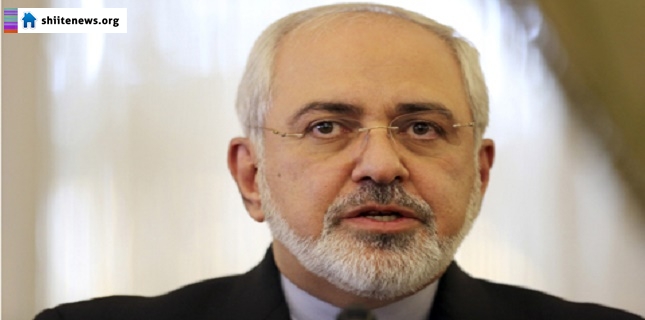 Iran says it will take "every lawful measure" against a court ruling that authorizes the seizure of around $2 billion of its frozen assets in the United States.
On Thursday, Iran's Foreign Minister Mohammad Javad Zarif wrote a letter to United Nations Secretary General Ban Ki-moon, saying Tehran reserves the right to take countermeasures in response to the decision made by the US Supreme Court.
On April 20, the court ruled that the money had to be turned over to the American families of the victims of a 1983 bombing in the Lebanese capital, Beirut, and other attacks blamed on Iran. The Islamic Republic has denied any role in the attacks.
The money confiscated through the verdict belongs to the Central Bank of Iran (CBI). The assets have been blocked under US sanctions.
"The Islamic Republic of Iran holds the United States government responsible for this outrageous robbery, disguised under a court order, and is determined to take every lawful measure to restore the stolen property and the interest accrued to it from the date it was blocked by the United States," wrote the top Iranian diplomat.
"The entire court proceedings, which led to the recent ruling, has been fake and phony and a travesty of justice in every sense of law, jurisdiction, merit, fact, and process. This clearly constitutes an international wrongful act and entails international responsibility for the government of the United States, for which it will be held accountable," he asserted.
Zarif further urged the UN chief to press Washington to release all frozen Iranian assets in US banks in line with the Joint Comprehensive Plan of Action — the nuclear agreement reached between Iran and the six global powers in Vienna in July 2015.
Under the agreement, all nuclear-related sanctions imposed on Iran by the European Union, the UN Security Council and the US would be lifted. Iran has, in return, put some limitations on its nuclear activities.
The US court ruling is based on the 9/11 Commission Report which stated that some attackers moved through Iran and did not have their passports stamped.
The verdict comes as none of the 19 hijackers on September 11 were Iranian citizens. Fifteen were from Saudi Arabia, while two from the United Arab Emirates and one each from Egypt and Lebanon.
Earlier on Tuesday, Iran's Foreign Ministry summoned the Swiss Ambassador, Giulio Haas, who represents the US interests in Tehran, to object to the controversial ruling.
It said the Supreme Court's decision was "a clear and blatant violation of mutual contractual obligations" and the US international legal obligations as well as the "immunity of jurisdiction" for properties and assets of the government of the Islamic Republic of Iran.