Iran
Saudi Arabia Walks Wrong Path, Diplomatic Doors Still Open to it: Ali Larijani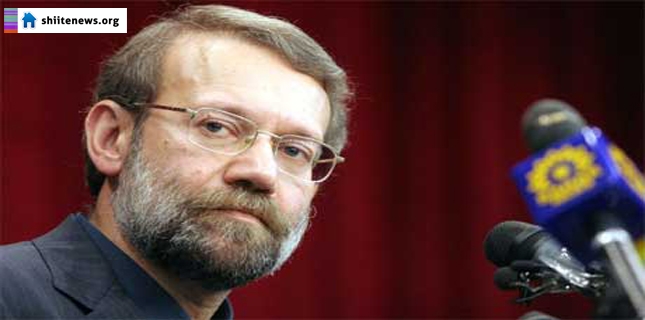 Iran's Majlis Speaker Ali Larijani said on Sunday that holding talks is the best and only way to solve the regional problems.
Talking to IRNA news agency during the Iraqi capital, Larijani said the diplomatic doors are still open to Saudi Arabia, hoping that Riyadh would come back to its senses.
"Saudi Arabia is an Islamic country," said Larijani adding, "We never want to see it weakened."
"Iran always makes efforts to help the Islamic countries stand by each other not against," said Larijani.
"However, the Saudis have taken steps toward the wrong path," he stressed, hoping that Saudi Arabia would come back to the moderate policies.
Pursuing this wrong policy has got many innocent people killed, injured and displaced, he added.
Referring to the new attitude adopted in the region to solve the problems and crises through Iran's experience in the nuclear talks, Larijani said any single issue needs its own framework.
"However, Iran believes that any complicated problem will be solved through negotiations," he added.
Larijani arrived in Baghdad on Saturday evening to attend the 11th Parliamentary Union of the Member States of the Organization of Islamic cooperation (OIC).
The conference started work on January 20 and continues until Jan 25.
Some 40 Islamic countries have attended the event that will last till 25th January.