Iran
'US masterminding wars against humanity'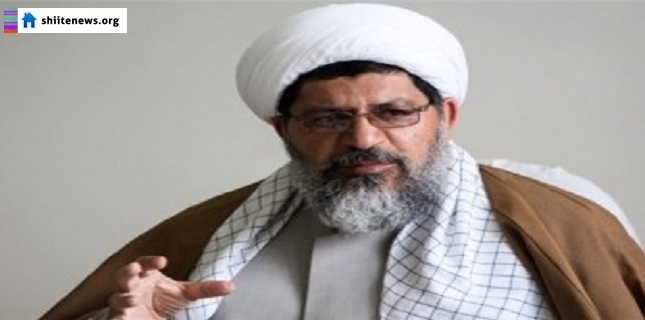 A top official at the Islamic Revolution Guards Corps (IRGC) Quds Force underlined that Washington is behind all the wars that are targeting the people of world, specially the Muslims.
"The arrogant powers (specially the US) are masterminding all wars that are currently underway against the humanity and the Muslim world," the Iranian Supreme Leader's representative at the IRGC Quds Force, Ali Shirazi, said, addressing a ceremony in Southern Tehran on Friday.
He reiterated that the global arrogance is the party that has, in fact, waged the wars in Syria, Yemen, Iraq, Lebanon and Bahrain.
In June, Supreme Leader of the Islamic Revolution Ayatollah Seyed Ali Khamenei underlined complexity of the plots hatched by the enemies who use any means, even Islamic appearance, to create rift among various sects in Islamic societies.
Addressing a group of Qur'an reciters, the Leader of Iran's Islamic Revolution said that "the enemies' intelligence apparatus" plays a role in fueling civil conflicts in a number of Islamic communities, including Iraq.
Praising the deep level of insight of the Islamic Ummah, Ayatollah Khamenei underscored, "The enemies of Islam are afraid of this fact and try to confront Islam in the name of Islam and under the cover of Islam".
Ayatollah Khamenei also highlighted the difference between American Islam and true Islam.
"The American Islam, despite having Islamic appearance and name, complies with despotism and Zionism… and totally serves the goals of despotism and the US," stated the Leader.
Iran has always attached crucial importance to paving the way for the enhancement of interaction and cooperation among Muslim nations in a bid to strengthen Muslim unity throughout the world.