Iran
Islamic countries have to take a strong stand against takfiri conspiracy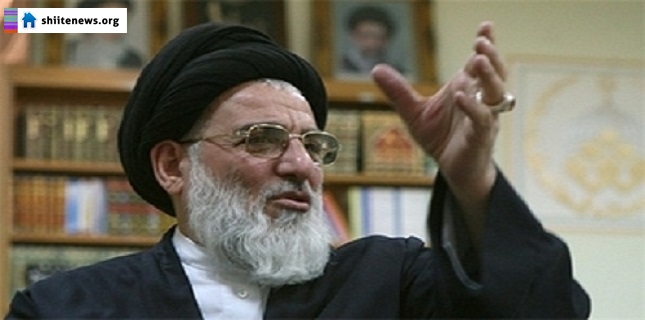 A high-ranking cleric in Iran's Assembly of Experts said the Takfiri terrorist groups are a dangerous conspiracy which should be contronted culturally and intellectually by the religious scholars, intellectuals and elites of the Islamic World.
Ayatollah Seyyed Mahmoud Hashemi Shahroudi also told the visiting Iraqi Premier Haider al-Abadi here on Wednesday that all Islamic countries have to take a strong and prudent stand against the menace of takfiri conspiracy.
'The sinister plot which has been planned to mar the image of Islam in the world needs to be thoroughly examined and seriously dealt with,' he added.
He also prayed for the success and victory of the people and government of Iraq in their fight against terrorism.
Al-Abadi referred to the challenges faced by the Iraqi government and people and
briefed Ayatollah Shahroudi about actions taken to equip and arm the popular volunteer forces against takfiri Daesh terrorists.
He also criticized interference of certain regional and international states giving rise to expansion of takfiri and terrorist thoughts and warned the western countries against takfiri threats.