Iran
Leader thanks nation for big turnout in martyrs funeral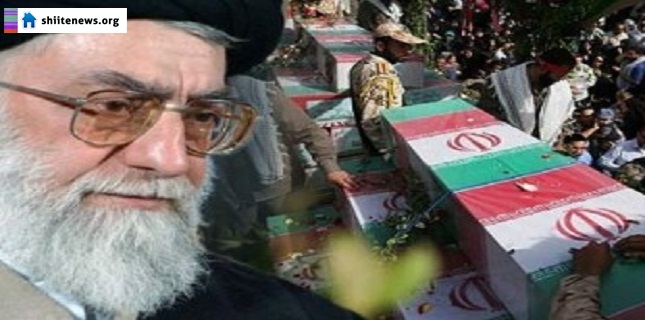 Supreme Leader of the Islamic Republic of Iran Ayatollah Seyyed Ali Khamenei in his recent released message appreciated people of Tehran for their magnificent presence in the farewell ceremony of 270 martyrs of the Sacred Defense (1980-88 Iran-Iraq war).
The leader's message came after the Iranian people took part in the funeral procession ceremony of 270 martyrs, including 175 divers.
The bodies of 270 martyrs, including 175 martyred divers, who had been killed during the Iraqi imposed war on the country in the 1980s and whose bodies were discovered in a mass grave very recently, were carried on the shoulders of tens of thousands of people in a funeral procession in the capital city on Tuesday.