Iran
"Iranian nation came out victorious in hybrid war": Kazem Sediqi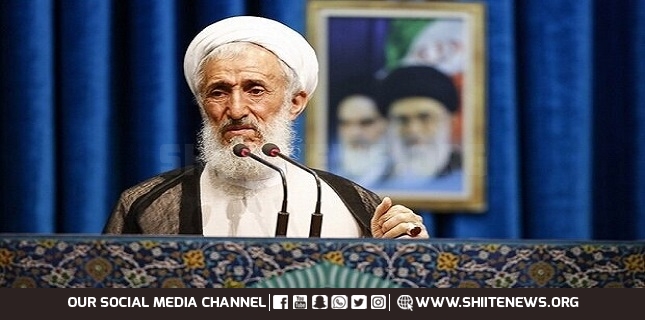 The Tehran Friday Prayers interim Leader Hujjatoleslam Kazem Sediqi pointed to the last autumn foreign-backed riots in Iran as a part of a hybrid war, saying the Iranian nation came out victorious through Islamic beliefs.
Speaking during the first Friday Prayers in Tehran since the start of the blessed month of Ramadan, Hujjatoleslam Kazem Sediqi hailed the blessings that Ramadan brings to the Muslims.
"I wish the whole year was Ramadan," the senior cleric said.
Sediqi further pointed to the 1979 Islamic Revolution in Iran as a true revolution in different aspects of culture, politics and ethics, adding that the Iranian revolution was a transformation of the status quo and thinking in its true sense.
He went on to point to the resistance of the Iranian nation against all the pressures and wars waged by the so-called Global Arrogance (Western powers), saying that the secret to the victory of the Iranian nation in all the wars is its resistance.
The Tehran Friday Prayers provisional leader further said that faith and belief in God are what have made the nation resistant and victorious.
The senior cleric further further hailed the coordination and cooperation among the three branches of the Islamic Establishment (executive, legislative and judicial) under the leadership of the Leader of the Islamic Revolution Ayatollah Khamenei in line with the goal of tackling people's problems and making more victories against the enemy's plots.