Iran
Desecration of Holy Qur'an insult to all Abrahamic religions, humanity: Raeisi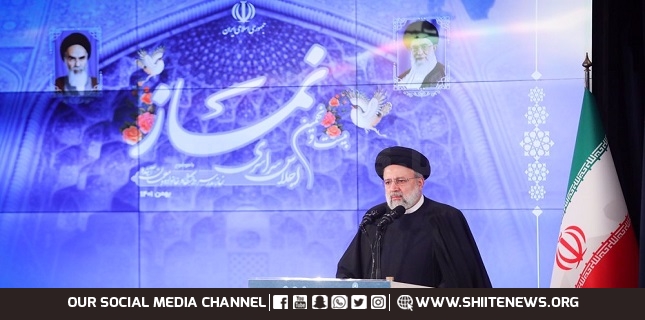 Iranian President Ebrahim Raeisi says the desecration of the Holy Qur'an and disrespect for Islam's Prophet Muhammad (PBUH) are an insult to all Abrahamic religions and humanity.
Addressing a conference in Tehran on Thursday, Raeisi slammed the desecration of the Holy Qur'an in European countries that claim to be the flag-bearers of freedom and human rights.
"This heinous act and similar cases that are carried out in the name of freedom of expression are actually considered the worst type of insult to humanity," he said.
He added that no one in the world accepts such insulting acts "as they are at odds with the freedom of expression and block freedom of expression in human societies."
A notorious Swedish-Danish extremist, Rasmus Paludan, received permission from Sweden's government to burn the Muslim holy book in front of the Turkish Embassy in Stockholm on Saturday.
Paludan was being protected by the Swedish police while committing the sacrilege, which has opened the floodgates of protests in the Muslim world.
The Iranian president emphasized that insulting the Holy Qur'an and divine religions is a disgusting hateful and rejected act.
He said the Europeans, who claim to advocate human rights, must feel responsibility to give response to the public opinion and Muslims around the world about their sacrilegious moves.